07.29,2016
Release on Jul,30
AIR JORDAN 1 RETRO KO HIGH OG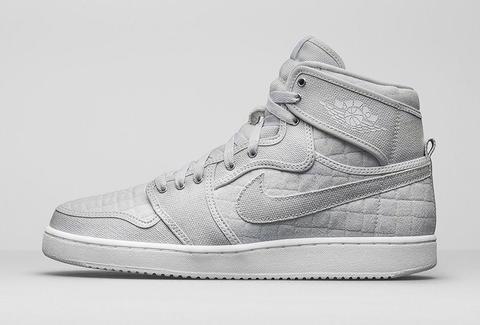 "PURE PLATINUM"
638471-004
¥16,200-(TAX IN)
SIZE 25-32cm
SOCK DART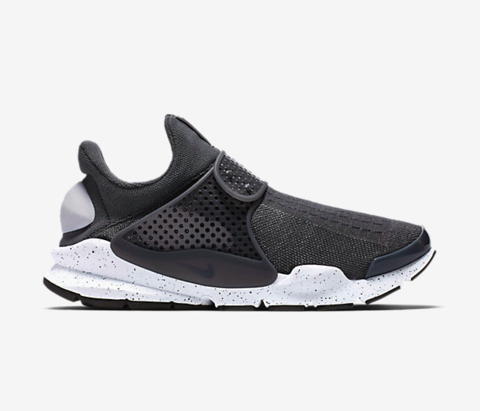 819686-001/003
¥15,120-(TAX IN)
SIZE 24-30cm

*7月30日(土)午前10時00分時点でお並び頂いているお客様に、ご入場順の抽選を当店入口前にて実施させて頂きます。
(ご入場は抽選結果の順序で11:00開店からのご案内となります。)
*抽選の際には顔写真付きの身分証(コピー、期限切れ不可)のご提示が必要になります。
顔写真付きの身分証をお持ちで無いお客様は、いかなる理由でも、抽選へのご参加をお断り致しますのでお忘れ無いようにご注意ください。
*商品の販売の際にも再度、顔写真付きの身分証をご提示して頂きます。
*身分証明書は以下1から8のいずれかをお持ち下さい。
 1. 免許証
 2. 写真付き学生証
 3. 写真付き住民基本台帳カード
 4. パスポート
 5. 外国人登録証
 6. 在留資格カード
 7. 身体障がい者手帳
 8. Armed Forces Military Identification Card
*速やかなご案内を心掛けますが、フィッティング等ございますので、
OPENしてからもご案内までにお時間が掛かることがございます。
*お一人様、各品番、カラーは一点までとさせていただきます。
*店舗内外に関わらず、金品の受け渡し、キャッチ行為が見受けられた際には、販売をお断りさせていただきます。
*グループでのまとめてのご購入はご遠慮させていただきます。
*限定商品につきまして、お取置き、他直営店舗への在庫確認、お取り寄せにつきましては8月日()からのご対応とさせて頂きます。
*また、指示に従って頂けない場合、近隣店舗にご迷惑がかかる場合、トラブルが発生した場合には販売を中止させていただく場合がございます。
*上記の販売方法及び、ルールの予定ですがやむを得ず当日変更する可能性がございますので、予め、ご了承くださいませ。
*The customers waiting in line as of 10:00 on July, 30(sat.) will be eligible to draw a number to determine the order of your entry into the store. (The customers will be directed to enter the store according to the number given in the drawing once the store opens at 11:00.)
*You will be required to present your ID when you enter into the drawing. (Copies or expired ID are not accepted.)
Please be sure to bring your ID with a face picture, as you will be refused to enter into the drawing if you do not for any reason.
*You will be requested to present your ID with a face picture again when you make the purchase.
*Please bring one of the following 8 identification cards:
 1. Driver's License
 2. Student ID Card
 3. Citizen Identification Card
 4. Passport
 5. Alien Registration Card
 6. Foreign Residence Card
 7. National Disability Identification Card
 8. Armed Forces Military Identification Card
*We will do our best to serve you as swiftly as possible but please note that it may take some before we could serve you after the store opens, as we provide fitting services to the other customers.
*The purchase quantity is limited to only 1 unit per style/color per customer.
*We will refuse selling to the customers who are found, inside or outside the store, to be exchanging money for these products or soliciting others to sell or buy them.
*Bulk purchase by groups will not be allowed.
*As these products are sold in limited quantity, we will begin layaway, inventory check in the other Nike DTC stores, and backorders on Aug, st()
*Please note that we may cancel the sale in case the customers do not follow our instructions, cause disturbances in the neighborhood or some other trouble occurs.
*Please also note that we reserve the right to change these rules and the sales method on the day of the sale.
皆様のご来店、心よりお待ち致しております。
Nike Fukuoka
福岡県福岡市中央区大名1-14-10
092-738-0190
OPEN:11:00-20:00
LINK: